Contact SFT: Have A Take!
We're glad you visited the site! We're doing our best to provide valuable information on all aspects of Saltwater Fishing in Texas. We'd appreciate your take on where we are so far. To that end we're providing a contact form:
This lets us know you found the site and provides room for your take and any questions you have. We value your input and will respond if requested.
Interested in an online business dedicated to Saltwater Fishing in Texas? Good News: This website is now for sale! Send us your information and we'll let you know about the essential building blocks we've put in place that will make your online business successful!
Follow the link to access the Feedback Form. You're welcome to provide other information, including where you like to fish, if you wade, kayak, or fish out of a boat, and what type of lures or bait you like to use. Your input will be appreciated and taken to heart.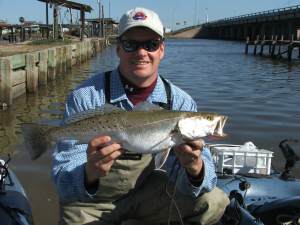 Ray Crawford's Books
The Upper Coast book covers all the spots you can drive to and wade or launch a kayak, from Sabine Lake along the Texas/Louisiana border to the Mouth of the Brazos River southwest of Houston. Some of the areas covered include Lake Sabine, East Bay, Rollover Pass, Trinity Bay, Galveston Bay, West Bay, San Luis Pass, Christmas Bay, Surfside, and the Mouth of the Brazos.
The Coastal Bend book covers all the spots you can drive to and wade or launch a kayak on the following bay systems: San Antonio Bay, Red Fish Bay, Aransas Bay, Corpus Christi Bay, and the Upper Laguna Madre.
Each book includes aerial and site photos, maps, and directions. These books are the best answer to the Where to Fish question. To learn why we recommend them to head to the Where to Fish page. This product is now offered through the Buggs Fishing Store as a result of our partnership with Buggs Fishing.
We also have future plans for future products and would appreciate knowing what else you would like to find in the store.
Head to the online store to find Ray's books. Tight Lines!