Buggs Fishing
Buggs Fishing brings the best fly fishing ideas to life in unique and effective tied jigs that have quickly built a loyal following among shallow-water anglers along the Texas Coast. They are the work of Heath Hippel, veteran fly fisherman and fly tier and lead writer for SFT.
Read on to learn about the inspiration behind their initial offering, the Flats Buggs, and how they're being used to catch flats dwellers along the Texas Coast. You'll also learn about their products and future plans.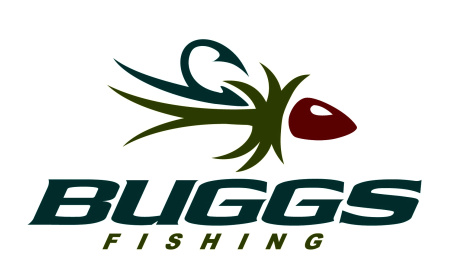 Better Mousetrap, or Wiggle/Skimmer Jig
Walking through Fishing Tackle Unlimited one day, Heath stumbled on a unique lure called a Wiggle Jig. The head was flat, and he knew this lure would land hook point up. Upon further investigation, he learned that this style was used in Florida and also known as a skimmer jig.
These jigs were tied with bucktails and were used to catch everything from bonefish and permit in the keys to redfish, trout, and flounder further North. From his fly tying background, Heath knew that there were better materials and techniques than bucktail. And that was the birth of the company.
Custom Mold - The Flats Bugg is Born
Heath learned that the hooks used in the wiggle jigs and skimmer jigs were inexpensive, and not very sharp out of the box. He knew that these just wouldn't do for the hard-fighting redfish, trout, and flounder along the Texas Coast, not to mention the high standards he and his fishing buddies had for the gear they used.
So he found a strong, sharp, black nickel hook and had a custom mold made to fit these hooks. He made a couple more modifications, further improving the design. After casting several hundred jig heads, he set about bringing the most effective fly tying materials and techniques to these heads, and the results were their first offerings.
The Flats Buggs utilize rabbit strips, a common fly tying material. Bunny is prized for the incredible action it provides, and Heath knew it would be far superior to the bucktail being used. The Curl-Tail version came with a bunny on the top and sides, and a curled tail that fluttered and moved water during the retrieve.
The Double Bunny version borrowed from one of the top baitfish flies ever created, the Double Bunny streamer by Scott Sanchez. This lure creates a smaller, more streamlined profile, and is used effectively in sight casting situations.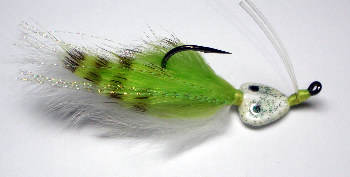 After casting and powder painting the heads, and tying them himself for a number of months, Heath found a valuable production partner in Nicaragua. He relies on them for all current production models, but still ties all new prototypes and custom orders himself.
Future Plans
Buggs Fishing is committed to intelligent growth and is beginning to add retailers to their online sales efforts. Heath is working on several prototypes, including baitfish and crab imitations. There is a lot of room for growth as they draw from the collective wisdom of the most effective saltwater flies.
You can learn more about these unique lures at the Buggs website, including a more detailed history of the lures and a full listing of retailers, and a link to the store.
Head to the company website. Conclusion
Buggs Fishing is another example of innovation from a small, Texas-based, fishing tackle business. Their unique lures are gaining a quick following among fishermen along the Texas Coast. Texas is blessed with acres of shallow flats where anglers can sight cast to redfish, trout, and flounder, and these lures are proving deadly in these situations.
We've partnered with Buggs Fishing and are including links to the store below, where you'll find all their lures along with the Texas Coastal Fishing books that provide valuable information on places to fish. We hope you'll check out the Buggs, and then head to our feedback page and let us know how you like the lures.
---
Return from the Buggs Fishing page to the Manufacturers page.